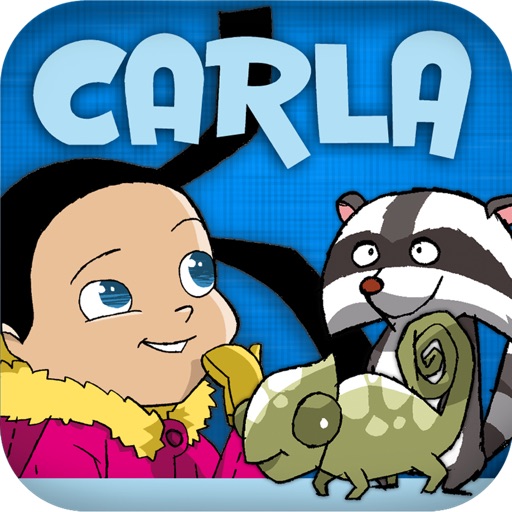 Carla. The animals
Showing app details for
iPAD
There are no reviews for this item.
APP STORE SUMMARY
This App is a book and a toy introducing children into the world of reading, nature, languages and imagination with lots of fun and entertainment.

What will you find in the app CARLA. THE ANIMALS:

- A STORYBOOK: Read, listen and play with the storybook «Carla. The animals» in Spanish and English.

- CHOOSE THE LANGUAGE: Choose texts and speeches in ENGLISH or SPANISH. Change the language at any moment.

- STICKERS: Decorate the scenes with crazy fun images. Put them in different places and play with their size. When you finish, take pictures to save your creations.

- GAMES: 5 very funny games. Try them all!
* Magic brush
* Memory
* Puzzles
* Find the place
* Spot the difference

SUMMARY:

Carla and her classmates imagine which animal they would be if they lived in the jungle, the North Pole or the sea. But Carla never chooses an animal. Why is that?

This book presents funny nowadays daily stories so children can learn easily. Carla's stories mix children's everyday reality with fantasy elements to stimulate their creativity.

LEARNING AREAS:

Animals, Travels, Trips, Leisure, Nature and Ecology, Respect for the animals, Development of creativity and imagination, Spanish.
IMAGES (5)
OTHER GAMES & APPS FROM EDITORIAL PLANETA (GRUPO PLANETA)
News
Features
Latest Releases