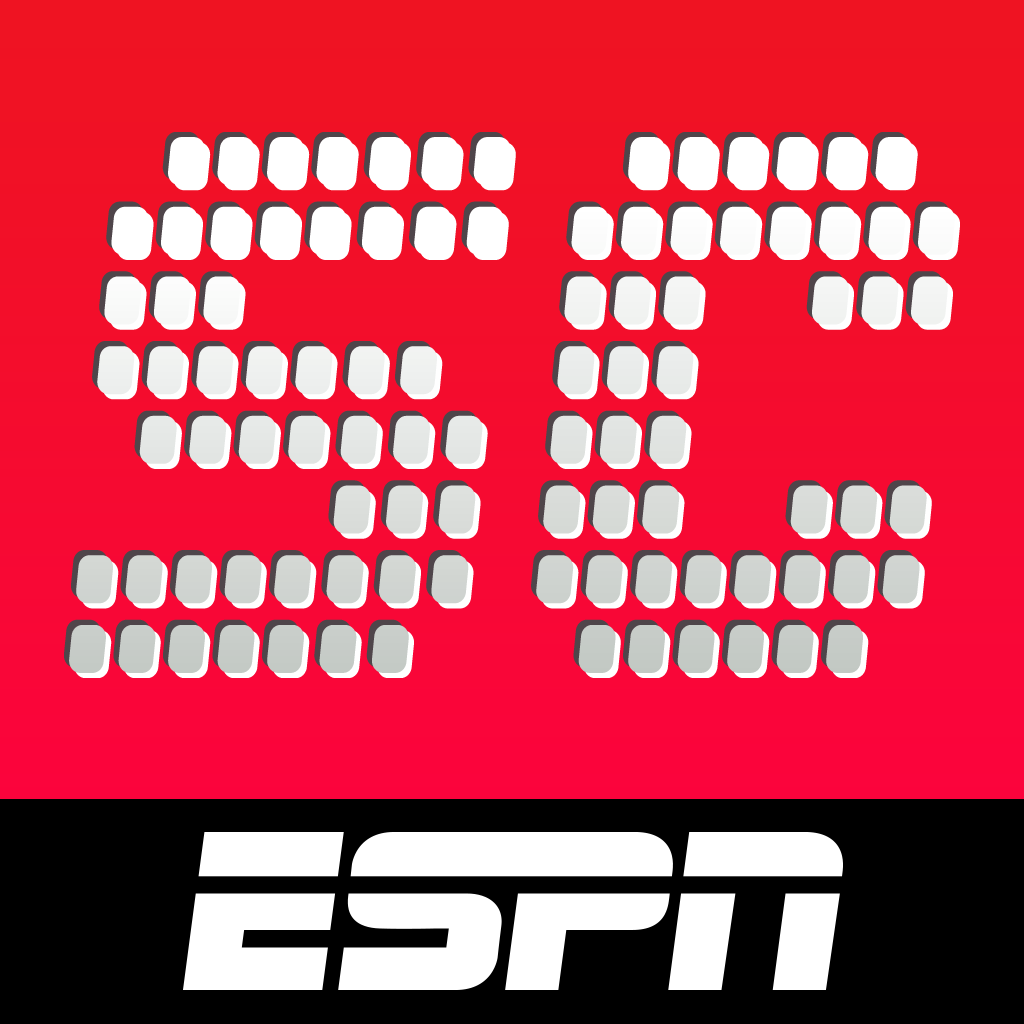 ScoreCenter for iPad
Showing app details for
iPAD
| | PUBLICATION | DATE OF REVIEW | SCORE | REVIEW LINK |
| --- | --- | --- | --- | --- |
| | | 18 May 2010 | 7.0 | Read the review |
| | | 28 Nov 2011 | 7.0 | Print only |
| | | 12 Dec 2010 | 7.0 | |
| | | 04 Jan 2015 | 5.0 | Read reviews |
APP STORE SUMMARY
ESPN ScoreCenter brings you scores, news and standings from sports leagues around the world. The new app makes it easier than ever to follow your favorite teams anytime, anywhere. Stay up to date on the latest scores with personalized scoreboards and alerts. Follow the nation's top stories with in-depth coverage and analysis.

Features:

- Personalized scoreboards, news, and video highlights from your favorite teams and leagues, highlighting the games you care about.
- Expanded game views, providing in-depth game coverage.
- Breaking news, scores, and videos from the top live events of the day.
- Live scoring alerts for your favorite teams and personalized match-ups sent directly to your phone.
- Live integrated Gamecasts, plus links to WatchESPN.
- Calendar navigation, allowing access to previous scores and upcoming games.
- Ability to share your favorite games, videos and news with friends.
IMAGES (5)
EMBED THIS QUALITYINDEX BADGE
To add a Qi badge for ScoreCenter for iPad to your site:
Copy the HTML code snippet and paste it into your site.
The badge will automatically display on your web page with the ScoreCenter for iPad iPad app's current Qualityindex rating.
OTHER GAMES & APPS FROM ESPN
show more
News
Features
Latest Releases