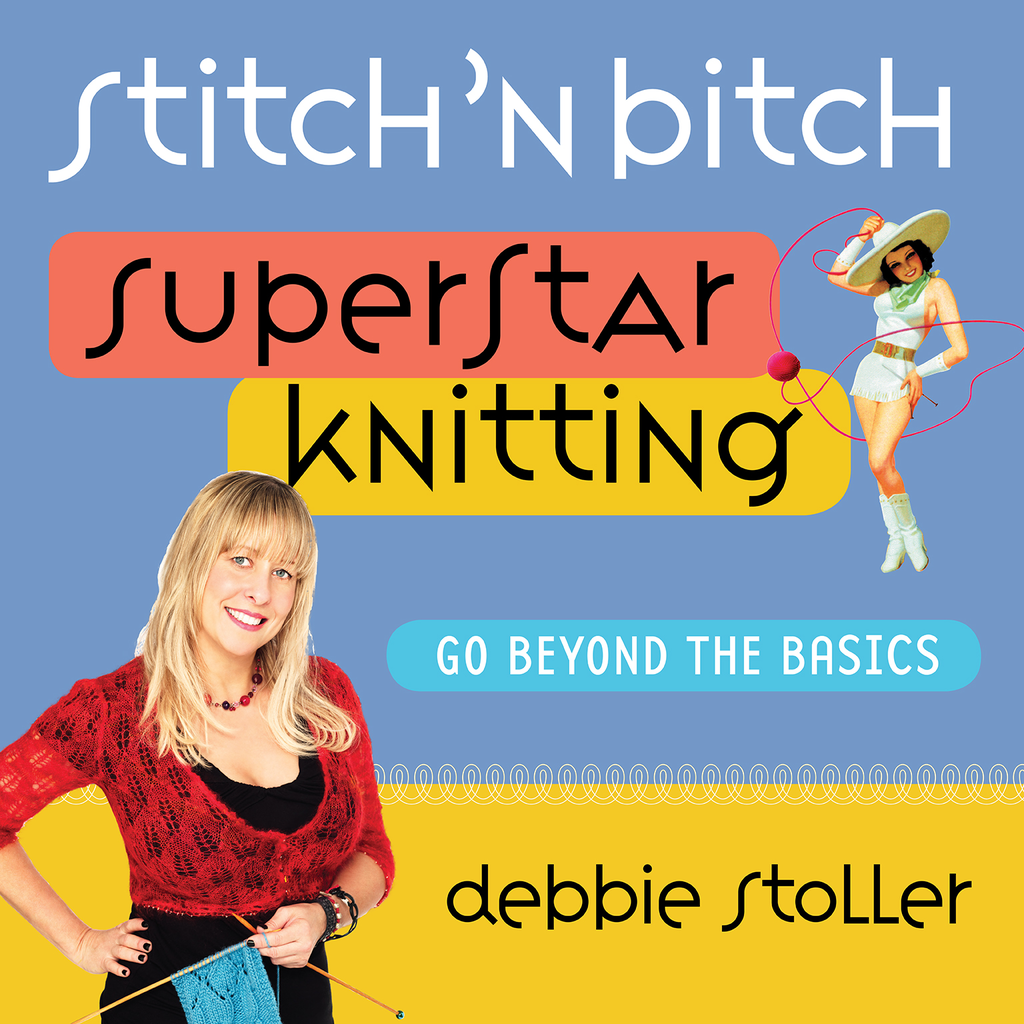 Stitch 'n Bitch Superstar Knitting by Debbie Stoller - Official Book, Inkling Interactive Edition
There are no reviews for this item.
APP STORE SUMMARY
Take your knitting to the next level. With Debbie Stoller's Stitch 'n Bitch Superstar Knitting now rebuilt for iPad, iPhone, iPod Touch, PC & Mac on Inkling, advanced knitting techniques and skills are just a swipe away. As you knit, tap on abbreviations for instant definitions, and zoom in on more than 30 high-res instructional slideshows to see exactly where to knit, purl, and wrap your yarn.

Tap into your crafty creativity with these features:

* Slideshows: Get your needles and yarn in perfect position with more than 30 step-by-step how-to slideshows, full of high-res and zoomable images.
* Links: Anything that looks tappable, is. Instantly go to referenced stitches and techniques, and tap photographed projects to jump to instructions for the pattern and basic skills needed.
* Poptip definitions: Try knitting's new little helper. Tap the poptips in interactive illustrations to reveal extra layers of information.
* Search: Quickly find the perfect stitch or where you left off. Search anything, and Inkling looks through the whole book, your notes, and even Google and Wikipedia.
* Resource Guide: Get started on your projects right away. All of the yarn stores recommended by Debbie link to an embedded browser, so you can shop right in the book.
* Pixel Perfect Images: For a close-up view of the action, zoom in on hundreds of hi-res illustrations of fun, funky patterns and every stitch that creates them.

Bonus feature on iPad, PC & Mac:
* Notes: It's easy to make notes anywhere in the guide that can even include web links. All notes are also saved to your guide's searchable and personalized notebook.
IMAGES (5)
OTHER GAMES & APPS FROM INKLING SYSTEMS, INC.
News
Features
Latest Releases