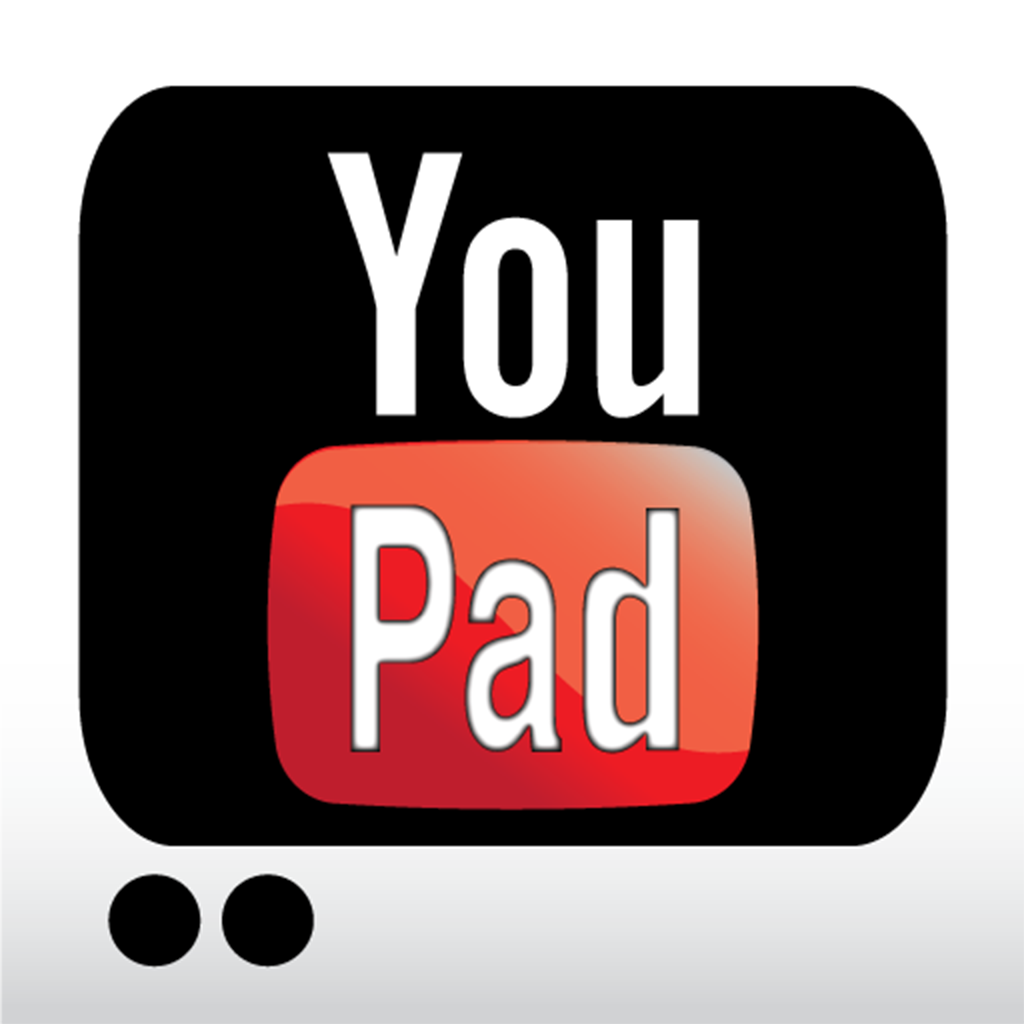 YouPad for YouTube
Showing app details for
iPAD
| | PUBLICATION | DATE OF REVIEW | SCORE | REVIEW LINK |
| --- | --- | --- | --- | --- |
| | | 27 Apr 2015 | 3.0 | Read reviews |
| | | 24 Sep 2012 | 2.0 | Read the review |
APP STORE SUMMARY
YouTube app as you knew it before you upgraded. No Ads. Ever.

HIGHLIGHTS:
* 50% Off - $0.99 for this weekend only
* Currently Top 100 Entertainment
* Overall Top 1 for Awesome! :)

BRIEF:
* Access 100+ million videos including full-length movies & music videos from your favorite artists!
* We are constantly updating.

Feedback welcome at youpadapp@gmail.com



NOTES:
- YouTube and the YouTube logo are trademarks of YouTube Inc.
- YouPad is not affiliated with, endorsed or sponsored by YouTube Inc.
IMAGES (3)
EMBED THIS QUALITYINDEX BADGE
To add a Qi badge for YouPad for YouTube to your site:
Copy the HTML code snippet and paste it into your site.
The badge will automatically display on your web page with the YouPad for YouTube iPad app's current Qualityindex rating.
OTHER GAMES & APPS FROM FALCONS APP, LLC
Latest features on YouPad for YouTube
News
Features
Latest Releases