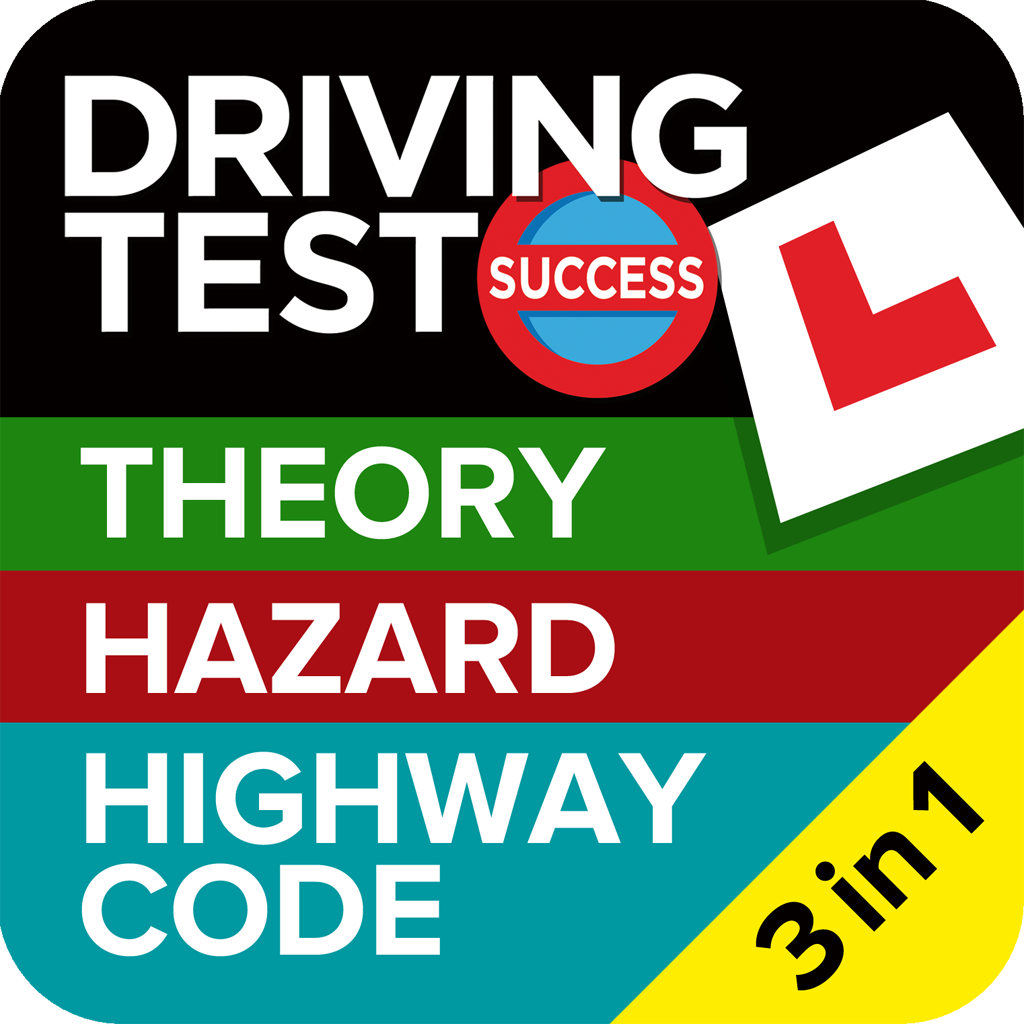 Theory Test Bundle UK - Driving Test Success
There are no reviews for this item.
APP STORE SUMMARY
** LAUNCH OFFER - Save 50% for THIS WEEK ONLY (usual Price £5.99) **

THREE APPS IN ONE - Theory Test, Hazard Perception AND Highway Code!!

Completely up to date for 2014, as recommended by Driving Instructors!

Contains EVERY OFFICIAL DVSA Theory Test revision question, interactive Hazard Perception video clips plus The Official Highway Code.

Theory Test Bundle is from the makers of the UK's BEST SELLING Driving Test software brand – over 5 MILLION copies sold to date!

******************************
FOR THE WAY YOU WANT TO LEARN!
This 3 in 1 App contains EVERYTHING you need to prepare and pass both parts of your Theory Test first time.

1. Theory Test
2. Hazard Perception
3. The Highway Code


SUITABLE FOR:
* Car Drivers in Great Britain and Northern Ireland
* Motorcyclists in Great Britain and Northern Ireland


1. THEORY TEST

This app covers everything that you could be asked in your test, so you can be confident that will be no nasty surprises on the big day!

* PRACTISE EVERY OFFICIAL DVSA revision question and answer, covering everything that you could be asked in your test

* UP-TO-DATE for all 2014 Theory Tests

* SIT UNLIMITED MOCK TESTS that accurately simulate the official DVSA test

* PRACTISE INTERACTIVE CASE STUDY QUESTIONS and view the official DVSA sample questions

* OFFICIAL DVSA EXPLANATIONS to help you learn and understand the correct answers

* INSTANT FEEDBACK after each test

* REVIEW every question and answer to see where you went wrong

* CUSTOMISE YOUR LEARNING from the official DVSA categories or from questions that you have not yet seen or have previously answered incorrectly

* DISCOVER YOUR STRENGTHS AND WEAKNESSES by viewing your best and worst categories at the end of each mock test, so you know which category needs more revision

* PROGRESS MONITOR to keep a track of how you are doing

* ADVICE CENTRE to help prepare you for the test


*************************************

2. HAZARD PERCEPTION TEST

GET READY FOR THE SECOND PART OF THE THEORY TEST
To pass the Hazard Perception Test you need to learn how to recognise and respond to developing hazards on our roads.

This app contains high quality interactive video clips that accurately simulate the OFFICIAL DVSA test, so you'll soon gain all the skills you need to pass your test first time and stay safe on our roads.

KEY FEATURES:
* Practise 14 interactive high quality hazard perception video clips

* Watch the introduction video

* All video clips are shot from outside the car just like in the real test

* Receive immediate feedback after each clip to find out how well you scored

* Review each clip to discover where the hazard occurred and where the maximum score could have been achieved

* All review clips include professional commentary from a grade 6 driving instructor

* Built in cheat detection system that accurately replicates the OFFICIAL DVSA Test

* Progress monitor

* Detailed advice centre

*************************************

3. THE OFFICIAL HIGHWAY CODE

This app contains all the latest content from The OFFICIAL Highway Code, so you can be confident that you're revising from the most up-to-date information available for UK road users.

KEY FEATURES:
* LEARN – Select a category to learn manageable bite-sized chunks

* INDEX – Easily locate a specific word or phrase using the detailed index feature

* SEARCH - Use the quick and easy search feature to find exactly what you're looking for

* PROGRESS – Keep a track of your learning to make sure you haven't missed anything out

* ROAD SIGNS AND MARKINGS - Refresh your knowledge of all the latest traffic signs and road markings included in The Official Highway Code

* QUIZ – Try your hand at the quick-fire quiz to see how well you score!
IMAGES (5)
OTHER GAMES & APPS FROM FOCUS MULTIMEDIA
News
Features
Latest Releases