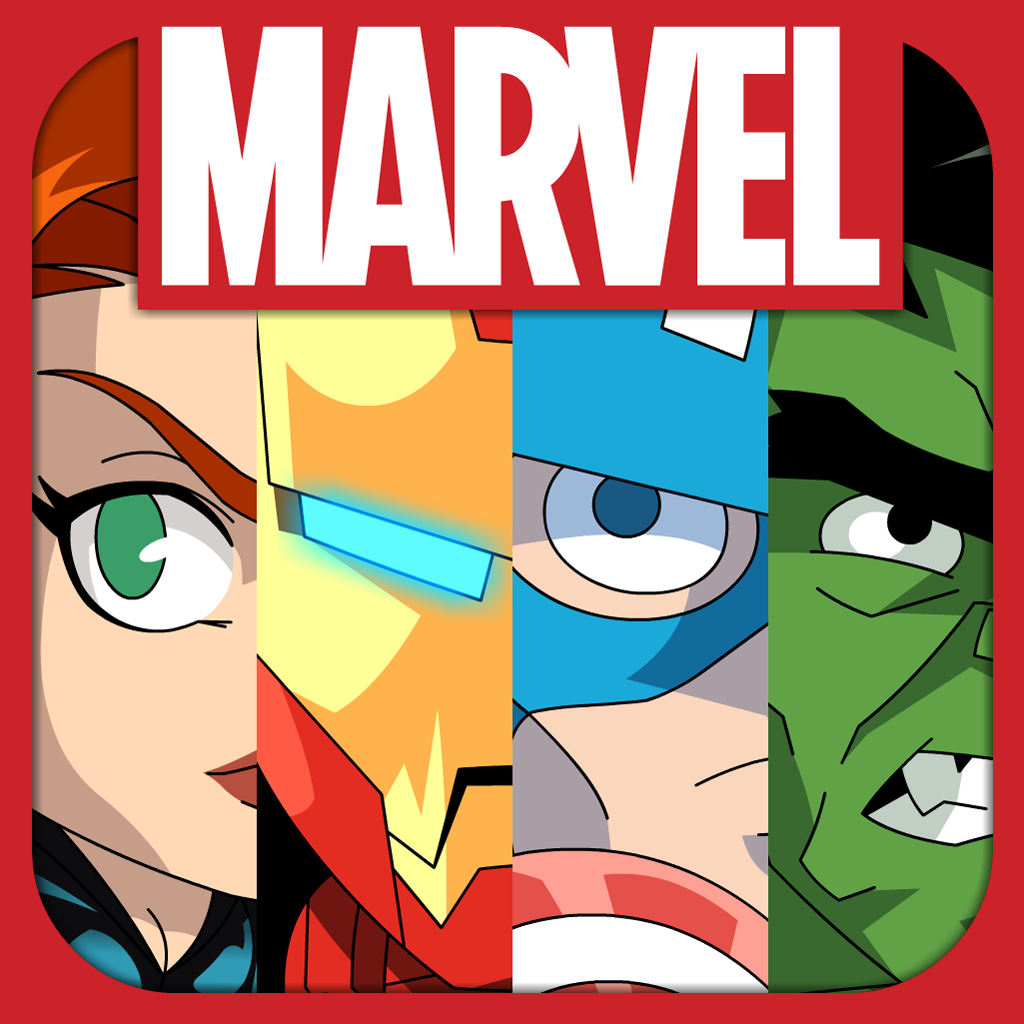 Marvel Run Jump Smash!
| | PUBLICATION | DATE OF REVIEW | SCORE | REVIEW LINK |
| --- | --- | --- | --- | --- |
| | | 12 Aug 2014 | 6.0 | Read reviews |
| | | 03 Feb 2014 | 6.0 | Read the review |
| | | 30 Jan 2014 | 5.0 | Read the review |
| | | 30 Jan 2014 | 5.0 | Read the review |
| | | 31 Jan 2014 | 4.0 | Read the review |
APP STORE SUMMARY
WARNING: This game requires an internet connection to play. iPhone 4 users may experience occasional performance issues.

RUN, JUMP, AND SMASH AS MARVEL HEROES IN A BRAND NEW ENDLESS RUNNER! COMPETE WITH FRIENDS AS YOU FIGHT SUPER VILLAINS AND THEIR HENCHMEN! HOW FAR CAN YOU MAKE IT?

Fly as Iron Man! Smash as The Incredible Hulk! Run and Jump as Cap! Run and Gun as Super Spy Black Widow!

Unlock additional Super Heroes…
Swing as Spider-man! Shoot arrows as Hawkeye! Unleash the Thunder as Thor! Binary Blast as Captain Marvel!

Dodge obstacles and fight Super Villains like Loki to progress as far as you can. Increase your score by switching between characters and activating each Super Hero's unique Special Attack. Collect coins and boosts on your run. Then buy special power-ups to boost your distance and score. Advance through multiple environments, compete with friends and upgrade your character!

GAME FEATURES:
- Assemble your Super Hero team to achieve the best score!
- Unleash each Hero's devastating Special Attack!
- Play in iconic Marvel locations!
- Compete against friends to gain the top leaderboard position!
- Upgrade your character to achieve an even higher score!
- Keep the action going with new Super Heroes and location updates!

Before you download this experience, please consider that this app contains social media links to connect with others, in-app purchases that cost real money, push notifications to let you know when we have exciting updates like new content, as well as advertising for The Walt Disney Family of Companies and some third parties.
IMAGES (5)
EMBED THIS QUALITYINDEX BADGE
To add a Qi badge for Marvel Run Jump Smash! to your site:
Copy the HTML code snippet and paste it into your site.
The badge will automatically display on your web page with the Marvel Run Jump Smash! iPad app's current Qualityindex rating.
OTHER GAMES & APPS FROM MARVEL ENTERTAINMENT
Latest features on Marvel Run Jump Smash!
News
Features
Latest Releases