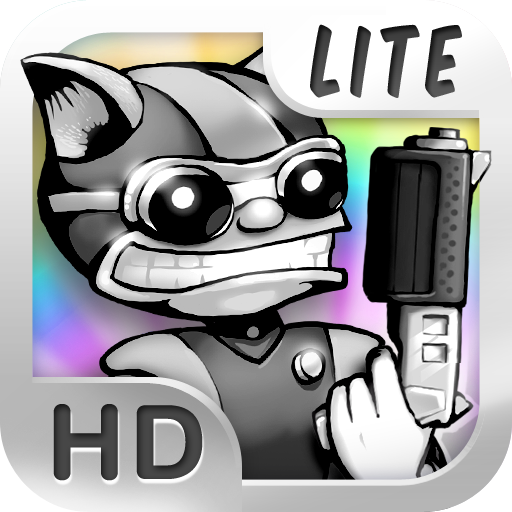 Color Bandits HD Lite
Showing app details for
iPAD
There are no reviews for this item.
APP STORE SUMMARY
Try out one world of this colourful side scrolling shooter!

The evil steam punk boss has stolen the color from your home world and it's up to you to get it back! A fast and furious side scrolling shooter with colorful weapons and extreme boss fights. See the color come back to your home world.
IMAGES (5)
OTHER GAMES & APPS FROM EA CHILLINGO
News
Features
Latest Releases