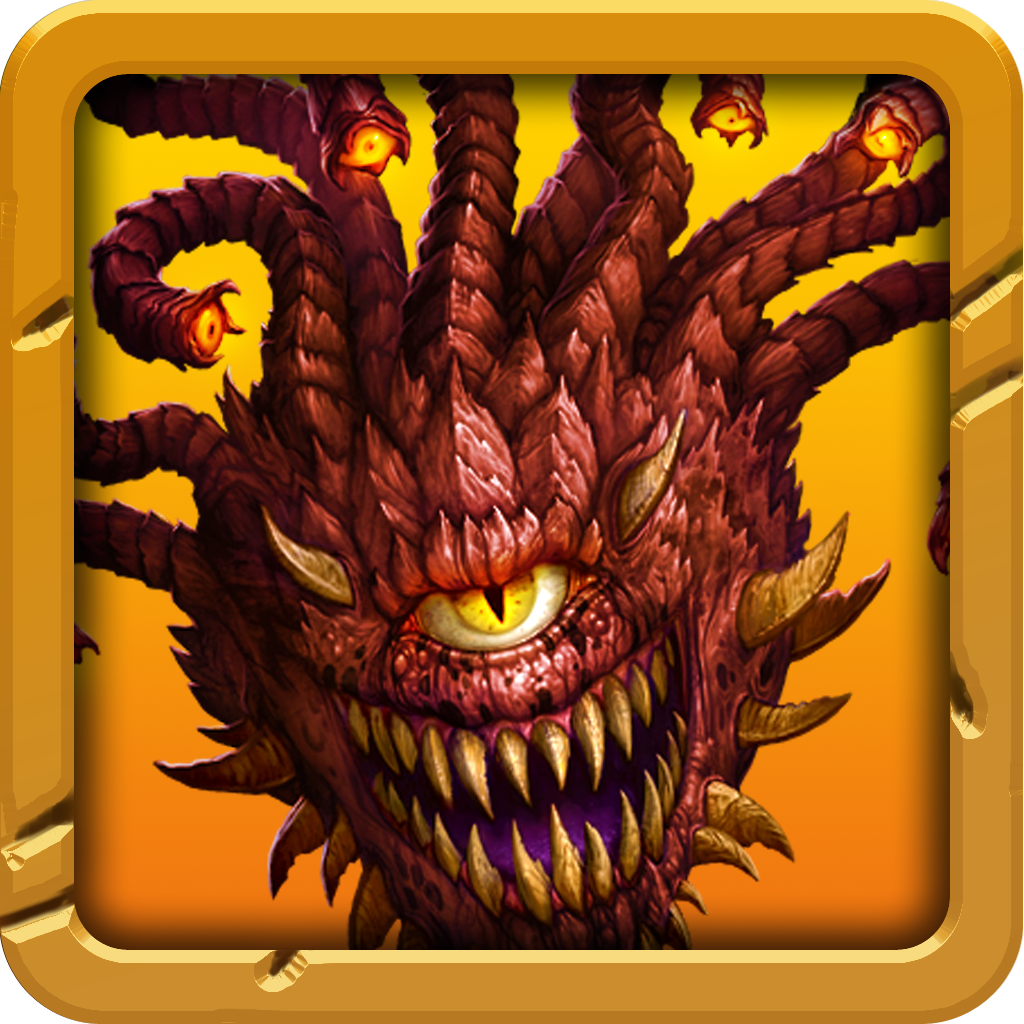 D&D: Arena of War
| | PUBLICATION | DATE OF REVIEW | SCORE | REVIEW LINK |
| --- | --- | --- | --- | --- |
| | | 18 Oct 2013 | 5.0 | Read the review |
| | | 23 Oct 2013 | 5.0 | Read the review |
| | | 15 Nov 2013 | 4.0 | Read the review |
APP STORE SUMMARY
Massive February update!
• Mighty Companions join your cause!
• Friends will pave your way to glory!

Arena of War, the first free-to-play Dungeons & Dragons game on mobile, is a thrilling 3D battle role-playing game that takes place in the famous Forgotten Realms. The Sundering, a historic event that will reshape the world and the heavens, is underway and threatens the balance of power between the gods of good and evil. You will be called upon as a champion to fight on behalf of good against the adversaries of evil and help set the balance of power before the Sundering is complete.
Battling alongside your trusted teammates, you will unlock great powers that can be upgraded and combined to your desire. But, beware the arena, it is as dynamic and deadly as the enemies within it.

KEY FEATURES
• FREE-TO-PLAY
• Quest through the world of the Forgotten Realms
• Battle with strategy and skill using touch-based attacks
• Bring companions to assist you in battle
• Customize your warrior with hundreds of powers that can be upgraded and combined
• Battle new adversaries every month for valuable rewards
• Invite your friends and wage war on your enemies


Arena of War is a Dungeons & Dragons battle rolelplaying game that is FREE-TO-PLAY! Learn more about the game and the people who make it at:

Facebook.com/ArenaOfWar
Twitter.com/DNDArenaOfWar
www.DNDArenaOfWar.com
IMAGES (5)
EMBED THIS QUALITYINDEX BADGE
To add a Qi badge for D&D: Arena of War to your site:
Copy the HTML code snippet and paste it into your site.
The badge will automatically display on your web page with the D&D: Arena of War iPad app's current Qualityindex rating.
OTHER GAMES & APPS FROM MOBAGE, INC.
show more
News
Features
Latest Releases