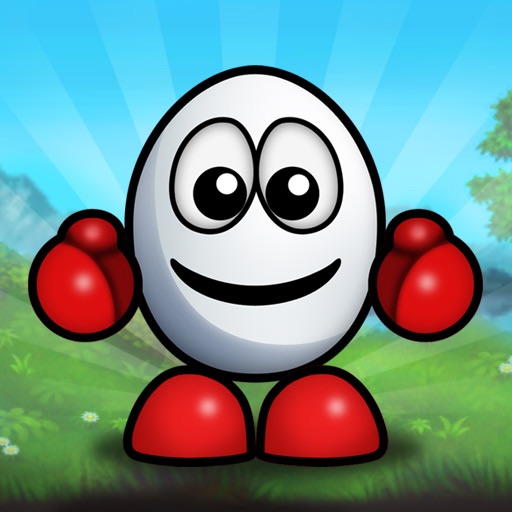 Dizzy - Prince of the Yolkfolk for iPad
Showing app details for
iPAD
| | PUBLICATION | DATE OF REVIEW | SCORE | REVIEW LINK |
| --- | --- | --- | --- | --- |
| | | 12 Nov 2020 | 8.5 | Read reviews |
| | | 09 Dec 2011 | 8.0 | Read the review |
APP STORE SUMMARY
8/10! "A loving update of what is still a genuinely fun and innovative genre mash-up, as well as a fascinating glimpse at the glory days of British gaming." Metro

**** "Dizzy: Prince Of The Yolkfolk has clearly been made with a love and reverence for the original, and if you've never played Dizzy before, it's an ideal place to start." Den of Geek

84%! "The game has received a fantastic new lick of paint, and the new HD visuals really look the part ... I can happily recommend this." The Smart Phone App Preview


The return of the most fantastic eggventurer of all time, with gorgeous HD graphics and glorious gameplay. Lead Dizzy on his ultimate quest to awaken Daisy and bring peace to the Yolkfolk.

The eponymous egg-shaped have-a-go hero returns in familiar form, complete with red boxing gloves and his trademark rolls and somersaults as he ventures forth on an eggciting journey into a magical world packed with collect-and-solve puzzles. As ever, his friends, the Yolkfolk, are in trouble and need saving from danger. Our hero in a whole shell's girlfriend, Daisy, has been trapped in mysterious castle while our hero has been locked in an underground dungeon by Rockwart the troll on orders from Evil Wizard Zaks.

By running, rolling and somersaulting around the fantastic kingdom of Keldor, Dizzy's adventure takes him throughout the magical land, exploring underground caves, leaping and bounding into the tree tops and bouncing all the way up in the far away clouds to assist Saint Peter in front of the Pearly Gates.

Fall in love with Dizzy all over again, whilst helping him on his quest to rescue his beloved Daisy from the castle ... get set for eggsplosive and eggstraordinary eggventures once more!

Created by DNA Dynamics Inc, with Paul Ranson, the original game's project director heading up development, Dizzy: Prince of the Yolkfolk is published by Codemasters Software Co. Ltd.
IMAGES (4)
EMBED THIS QUALITYINDEX BADGE
To add a Qi badge for Dizzy - Prince of the Yolkfolk for iPad to your site:
Copy the HTML code snippet and paste it into your site.
The badge will automatically display on your web page with the Dizzy - Prince of the Yolkfolk for iPad iPad app's current Qualityindex rating.
OTHER GAMES & APPS FROM THE CODEMASTERS SOFTWARE COMPANY LIMITED
show more
Latest charts with Dizzy - Prince of the Yolkfolk for iPad
News
Features
Latest Releases