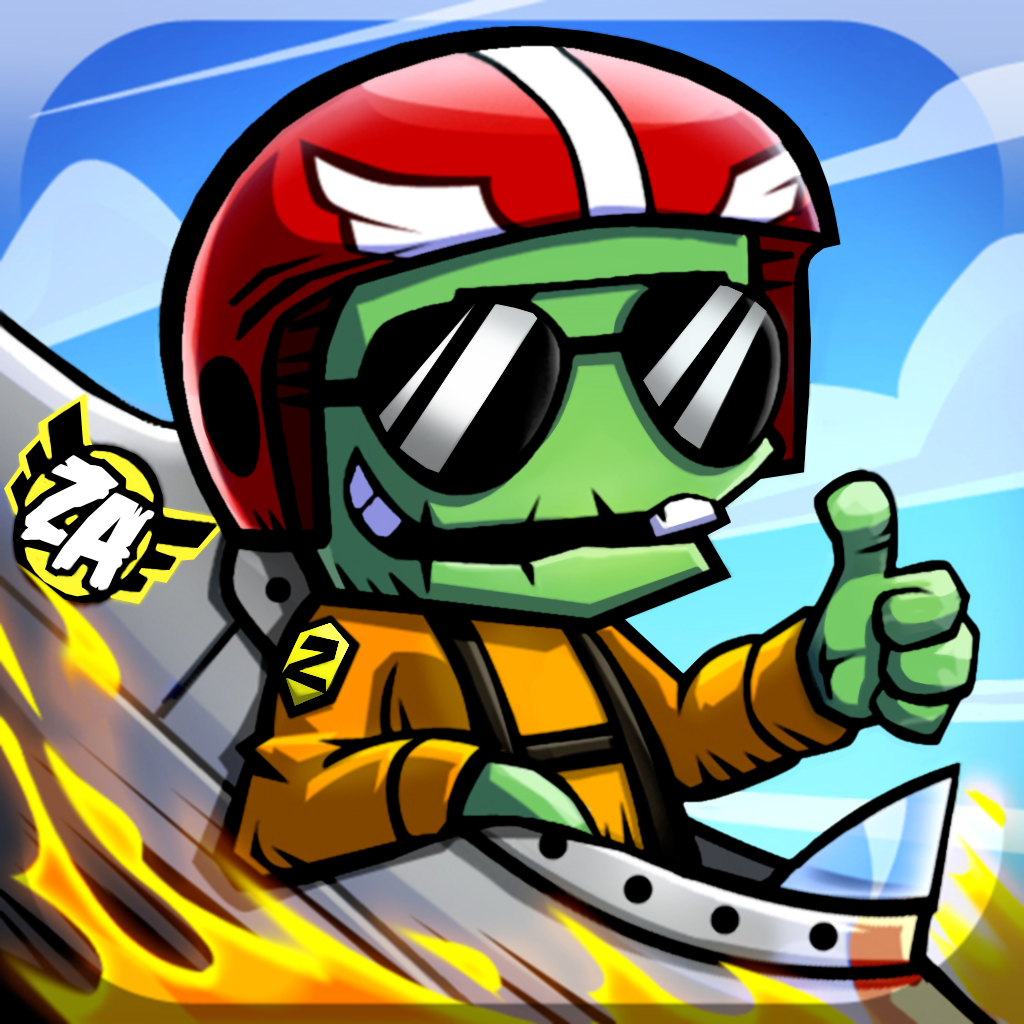 Zombie Ace
| | PUBLICATION | DATE OF REVIEW | SCORE | REVIEW LINK |
| --- | --- | --- | --- | --- |
| | | 28 May 2012 | 10 | |
| | | 26 Jan 2015 | 10 | Read reviews |
| | | 28 May 2012 | 9.0 | Read the review |
| | | 11 Jun 2012 | 8.0 | Read the review |
| | | 12 Jun 2012 | 8.0 | Read the review |
APP STORE SUMMARY
Come fly the deadly skies in Zombie Ace!

These undead pilots guarantee fast service to 14 destinations across the United States of America. When you need to infect the next city fast, trust a Zombie Ace to get you there!

* Infect the zombie plague across 14 U.S.A. cities
* Choose from 5 different Zombie Ace pilots
* Upgrade your plane with better wings, faster engines and more fuel
* Battle with enemy Jet Fighters, Attack Choppers, Bombers, and Tanks
* Test your skills flying through Lightning Storms or avoiding attacks from Giant Killer Robots and other hazards!
* Complete 100 missions to rank up and earn rewards
* Play Brain Scratcher tickets to win more prizes between flights

Play Zombie Ace now to infect America!
IMAGES (5)
EMBED THIS QUALITYINDEX BADGE
To add a Qi badge for Zombie Ace to your site:
Copy the HTML code snippet and paste it into your site.
The badge will automatically display on your web page with the Zombie Ace iPad app's current Qualityindex rating.
OTHER GAMES & APPS FROM HOTHEAD GAMES INC.
show more
Latest features on Zombie Ace
News
Features
Latest Releases