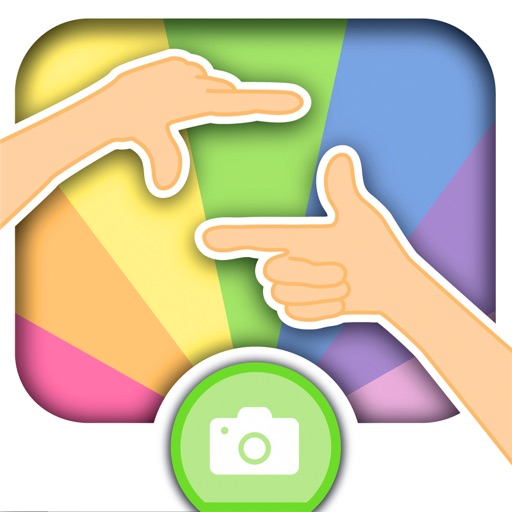 Cobypic
| | PUBLICATION | DATE OF REVIEW | SCORE | REVIEW LINK |
| --- | --- | --- | --- | --- |
| | | 13 Aug 2016 | 10 | Read reviews |
| | | 25 Oct 2012 | 9.0 | Read the review |
APP STORE SUMMARY
Why We Love Cobypic…

It's all about the "Color by Picture" method that makes each cobypic your own, using small parts of the world around you to make one-of-a-kind art.

It's because its an app that moves from sitting, staring, and a tap… tap… tap… to encouraging exploration and looking beyond the screen.

Mostly though its because it inspires young & old artists to pay childish attention to the little details and dream of the big possibilities all around them.
_________________________________________

Why They Love Cobypic…

"It encourages Emily to get off the couch and discover the colors in toys & objects around her."
Brett • AppAddict.net

"It goes beyond simply 'coloring' and gets into 'color schemes' and design."
Jane • NY Fashion Student

"From a cafe, to a waiting room, to the dentist, 'C' is having his own Cobypic moments, all by "Myself!""
Michelle H. • A Happy Mum
_________________________________________

Why You'll Love Cobypic…

•It could be one of the 12 books or 60 cobypics
•Possibly it's the magic filters revealing new colors
•Maybe it's as simple as a love of art & creativity

Whatever it is if you tell us we'll make more of it!
_________________________________________

Cobypic's original books include:

• Happy Animals
• Moving Machines
• Big Book of Bugs
• Super Human Heroes
• When I Grow Up
• The Cool Life of Prairie
• Gold Medal Sports
• CBP Fall Fashion 2012
• Musical Monstars

Books inspired by great classic art include:

• Egyptian Hieroglyphs
• Japanese Woodblock Prints
• Gogh, Munch, Monet: Great Paintings

Plus more to come in future updates!
IMAGES (5)
EMBED THIS QUALITYINDEX BADGE
To add a Qi badge for Cobypic to your site:
Copy the HTML code snippet and paste it into your site.
The badge will automatically display on your web page with the Cobypic iPad app's current Qualityindex rating.
OTHER GAMES & APPS FROM 96PROBLEMS K.K.
Latest features on Cobypic
News
Features
Latest Releases