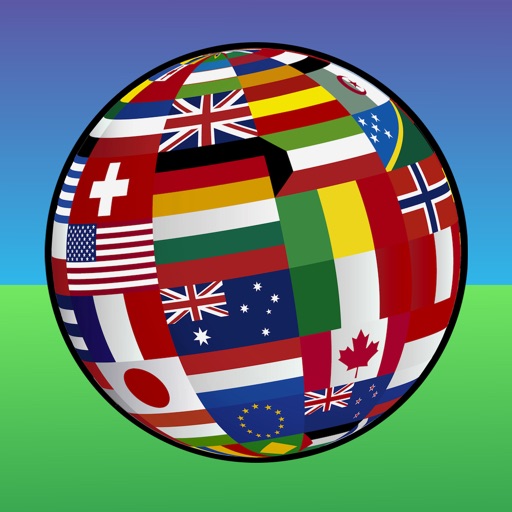 DilectaPix
There are no reviews for this item.
APP STORE SUMMARY
DilectaPix is a great tool for sharing your Travel Pics with all of your friends and family. Not only can you show them all off, but you can create questions to quiz their knowledge. Further, you can play everyone else's questions and Travel the world alongside them.

The Question of the Day will give you a new question every day to keep you enthralled and wanting to come back to DilectaPix every day. Compare your results to your friends and everyone else that has answered it and find out how good you really are.

DilectaPix is the perfect game to help you learn more about the world around you, or impress your friends with all your knowledge on far away and exotic places. With 5 different game modes to choose from, you'll never be at a loss for something to keep you motivated and playing. DilectaPix has a little something to hold everyone's interest. With intriguing names like "Pin the Tail on the World" and "Picture Spin" your curiosity alone won't let you put this game down.

DilectaPix's Features Include:
* Easy to use controls
* 1,000's of questions
* Question of the Day
* User Made Questions
* 5 unique categories
* In-app purchases
* Question Hints

You won't believe how much information there is in one app. Amaze your friends with your knowledge of geography, or learn about places you plan to visit, all without ever visiting these destinations first-hand. DilectaPix is a great learning tool, but it's also designed to be fun! In fact you'll be having so much fun playing that you won't even realise you've been learning the whole time. The wide array of question types help you decide if you'd like to perfect one category, or mix it up a little and sample from the different categories all in one big test.

DilectaPix's Categories include:
*Pin the Tail on the World – Pinpoint the location of a city or country on a map
*Statistics – Answer questions about statistics on different countries, such as population
*Picture Spin – Guess the picture before it stops spinning
*Multiple Choice – You are given a question with 4 possible answers to choose from
*Name a Country – Gives you a specific letter of the alphabet, and you have to name all the countries you can think of which begin with that letter.

With thousands of questions and facts in our database, different question styles and countless countries and cities, you will be amazed at all the information that we've packed into this one app. Even if you simply have a question about a particular location, browse through DilectaPix's database to find information on nearly any country or capital city in the world. Whether you like to challenge yourself, or you enjoy the thrill of competition, DilectaPix is sure to keep your interest.

Challenge your friends to try and beat your highscore in any round. Using our full Facebook integration you can find out which of your friends is the real Master.

Download DilectaFlags now, and see the world!
IMAGES (5)
OTHER GAMES & APPS FROM THE INNOCENT DEVILS LTD
News
Features
Latest Releases