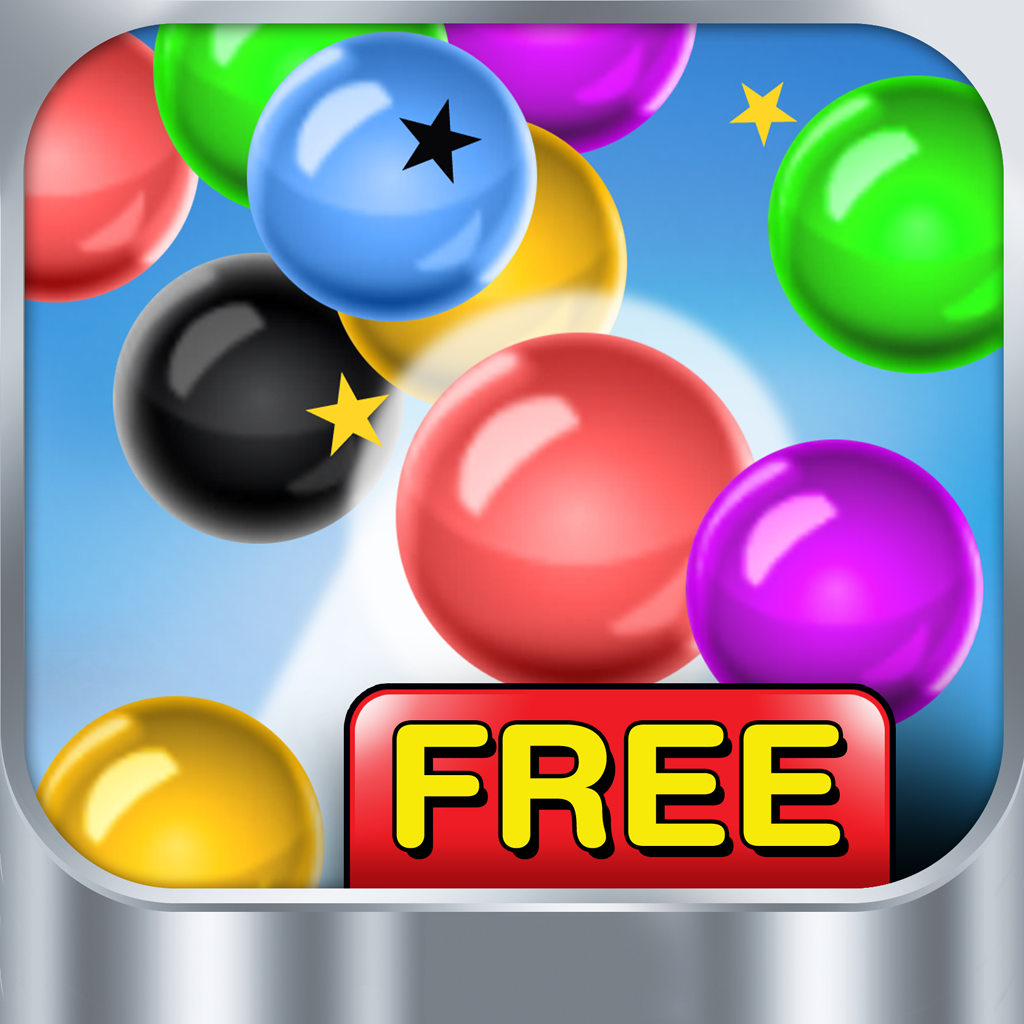 Bubble & Squeak Free
There are no reviews for this item.
APP STORE SUMMARY
THE MOST ADDICTIVE BUBBLE POPPER GAME EVER!
Fire bubbles and match three or more of the same colour to create exploding chain reactions in this adrenaline pumping, bubble poppin' game!

Two cheeky monkeys, Bubble and Squeak, desperately need your help to escape the desert island and seek refuge from Captain Black and his crew of evil pirates.

POWER-UPS
A variety of power ups and obstacles will help or hinder you. Use powerful Ball Bearings that can burst entire clusters of bubbles, and Paint Bubbles which release droplets and change the colour of any other bubbles they hit.

Bombs and spinners can be aimed precisely to cause maximum damage to bubbles. Indestructible skulls and spikes will force you to adopt clever strategies in order to beat certain levels.

Watch out for the rising tide which will creep up the screen and swallow you up if you are too slow. Fortunately some bubbles can contain sponges which will absorb some of the water!

TWO GAMES IN ONE
Play in Puzzle mode and pop all the bubbles before the rising tide swallows you up. With over 100 cunningly-designed levels to unlock and tons of puzzles for you to solve, Puzzle mode is an addictive experience for all the family!

Or try Survival mode where you must fend off wave after wave of advancing bubbles - how long will you last?

OVER 100 LEVELS
With fluid, intuitive controls and cunningly designed levels, Bubble and Squeak is awesome fun for everyone.

FUN FEATURES
★ Two exciting gaming modes; Puzzle and Survival
★ Training mode for beginners
★ Test your skills across 100+ levels in Puzzle mode
★ Master bubble-blasting power-ups
★ Negotiate tricky puzzle levels
★ Easy to use touch control system
★ 30 awards to unlock
★ High score table
★ 3 control methods – pick the one that works best for you
★ Beautiful, brightly coloured graphics
★ And two cute monkeys to save!

TRY BUBBLE & SQUEAK FOR FREE TODAY!
IMAGES (5)
OTHER GAMES & APPS FROM FOCUS MULTIMEDIA
News
Features
Latest Releases