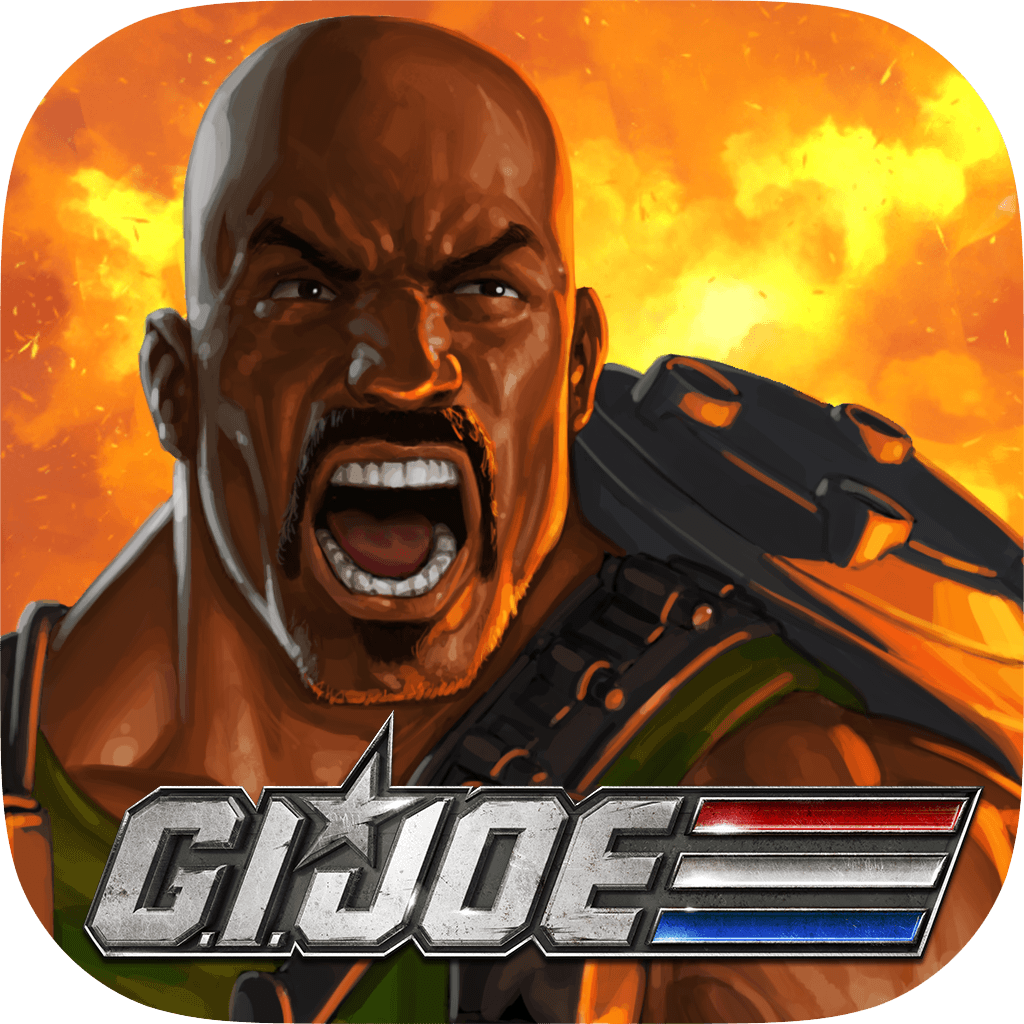 G.I. JOE: BATTLEGROUND
APP STORE SUMMARY
Storm into combat with the battlecry "YO JOE" or "COBRA" on your lips! Relive your favorite G.I. JOE moments with your favorite G.I. JOE characters inspired by classic episodes of this storied franchise!

G.I. JOE: BATTLEGROUND is a light-strategy collectible card game where you can assemble, train, and deploy squads of iconic G.I. JOE and Cobra characters before unleashing them in combat in dangerous missions around the globe.


Features

- Create your dream-team squad from G.I. JOE's finest recruits and/or command a strike force of terror made up of Cobra's deadliest operatives
- Train, trade, upgrade, and promote your characters to employ iconic character skills and unlock powerful vehicle skills like the G.I. JOE Conquest X-30, the Cobra HISS tank, and the Dreadnok Buzz Boar
- Collect, promote, and deploy hundreds of unique characters from A Real American Hero to G.I. JOE: Renegades and every series in between. More new characters are added multiple times each month
- Enjoy gorgeous character art from the artists behind G.I. JOE-based comics and action figures
- Read classic character bios, and collect and cash in Flag Points for recruits and combat supplies
- Compete globally in special events featuring massive boss fights and player-vs.-player combat


G.I. JOE: BATTLEGROUND is powered by Mobage, one of the world's largest free social game networks.

G.I. JOE ® and all associated characters are trademarks of Hasbro and are used with permission © 2014 Hasbro.
IMAGES (5)
EMBED THIS QUALITYINDEX BADGE
To add a Qi badge for G.I. JOE: BATTLEGROUND to your site:
Copy the HTML code snippet and paste it into your site.
The badge will automatically display on your web page with the G.I. JOE: BATTLEGROUND iPad app's current Qualityindex rating.
OTHER GAMES & APPS FROM MOBAGE, INC.
show more
Latest features on G.I. JOE: BATTLEGROUND
News
Features
Latest Releases