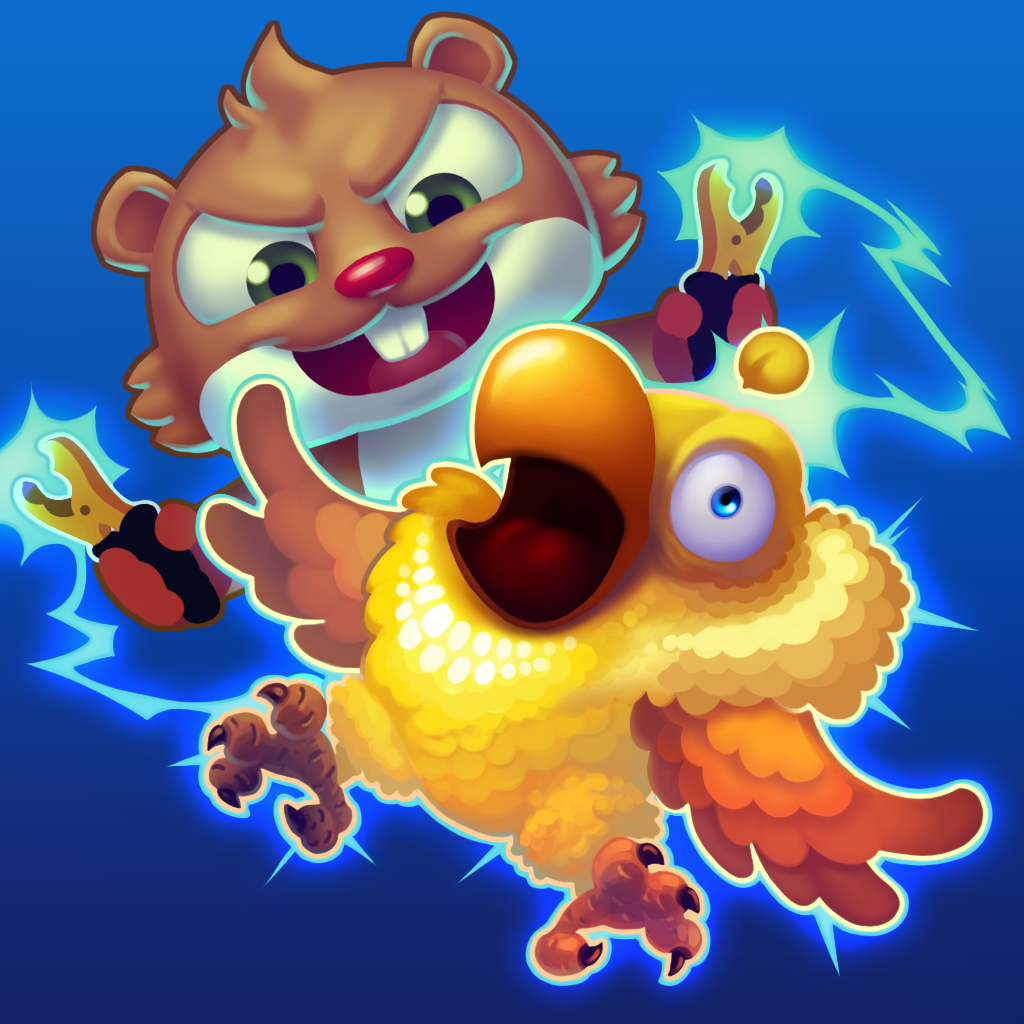 Bird Zapper: Seasons
| | PUBLICATION | DATE OF REVIEW | SCORE | REVIEW LINK |
| --- | --- | --- | --- | --- |
| | | 28 Mar 2015 | 9.0 | Read reviews |
| | | 30 Jul 2013 | 6.0 | Read the review |
APP STORE SUMMARY
*****We regret to inform you that service for this application will be terminated as of 3/31/2015. In-app purchases will be disabled on 2/27/2015.
*Upon service termination, guarantees of operation no longer apply.
*The dates and times given above may be changed without prior notice.*****

Get your hands on Bird Zapper Seasons, the epic follow up to Bird Zapper, the original multimillion downloaded hit action puzzle! Join Skippy, our furry hero in his latest exploits against the birds that have disturbed his quiet life: zap'em, freeze'em, tap'em, pretty much do anything to whack'em!

WHAT THEY SAY:

"The game is simple in scope, but it nails every part of that scope with engrossing gameplay, excellent visual design, and an outstanding soundtrack that will likely get stuck in your head." –Applenapps, Trevor Sheridan

"The first was quite cool, the second is even hotter!" –Babo3.01

"This version is much better than the original. I love the in game achievements, the graphics and the addictive gameplay." –Quietnoize


Complete objectives to unlock power-ups in your not-so-secret lab, special birds in-game which provide a wild card match or shooting mode, and a variety of different zaps awaits you in this fresh title. Successfully match three birds or more, while improving your skills to unleash magnificent combos, as you zap pesky birds while earning Golden Feathers to obtain destructive enhancements.

WHAT'S NEW:

•New power-up! "Natural Selection"
•Improved tutorial for a quick pick up and play experience
•New background art
•Use the game currency more efficiently (golden feathers)
•Progress for objectives – you'll know how close you were each time you played
•Hints, for those who need them :)


FEATURES:

•Unique attack combinations, including Freeze and Frenzy
•Clearly laid out objectives for level progression
•Easy and addictive gameplay, swipe and go
•Multipliers, for even higher scores
•Games stats and leaderboards for you and your friends
•Out of this world enhancements: Bombs, Alchemists, and even Mother Hen

WANT TO BE PART OF THE BIRD ZAPPER COMMUNITY?
Become a fan on https://www.facebook.com/BirdZapperSeasons

CONNECT WITH NAMCO BANDAI GAMES:

Facebook: https://www.facebook.com/NamcoBandai
Twitter: https://twitter.com/namcogames
IMAGES (5)
EMBED THIS QUALITYINDEX BADGE
To add a Qi badge for Bird Zapper: Seasons to your site:
Copy the HTML code snippet and paste it into your site.
The badge will automatically display on your web page with the Bird Zapper: Seasons iPad app's current Qualityindex rating.
OTHER GAMES & APPS FROM BANDAI NAMCO ENTERTAINMENT AMERICA INC.
show more
News
Features
Latest Releases